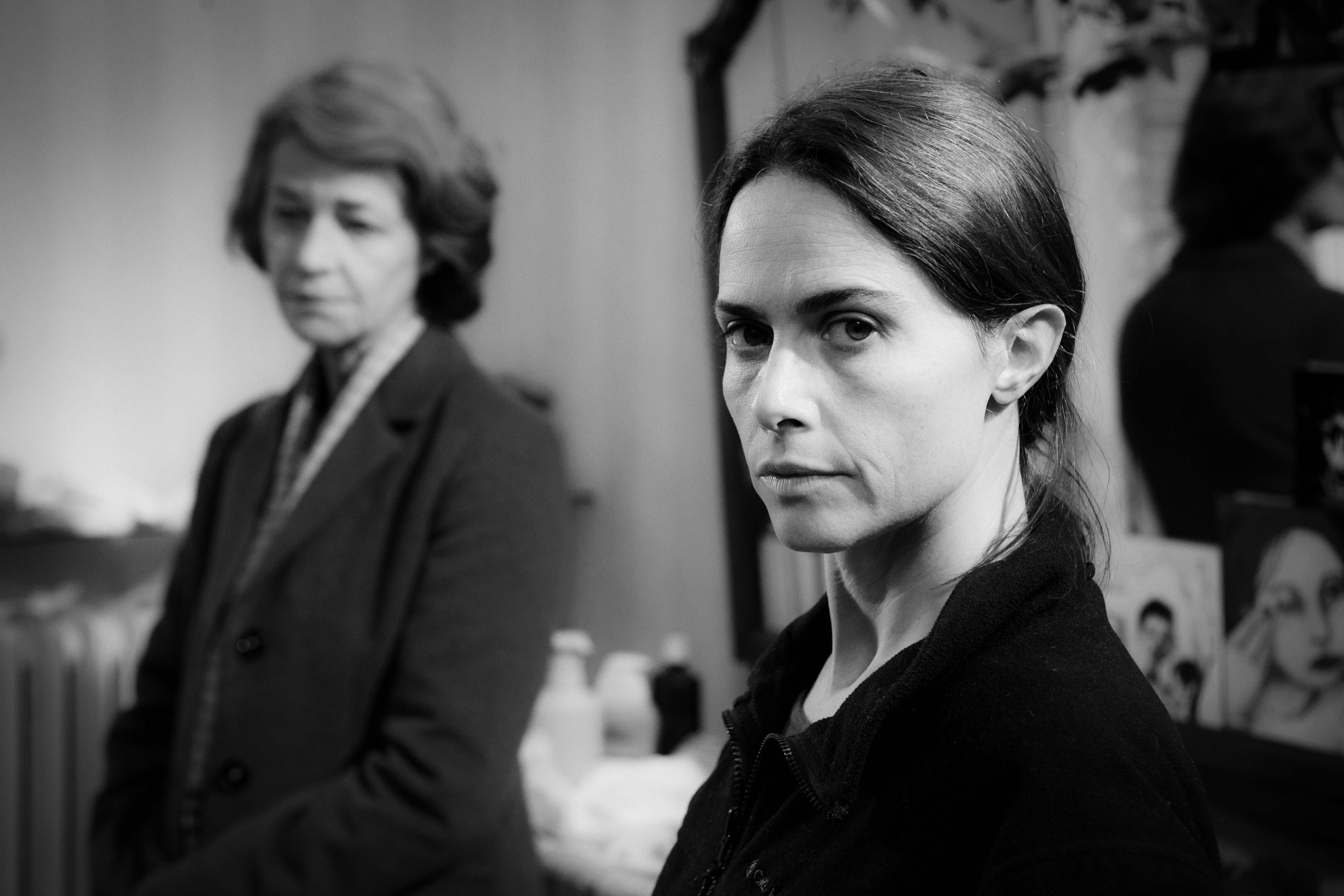 NYU is pleased to host Alina Marazzi, award-winning Italian filmmaker, who will be presenting three of her films and running a workshop on first-person filmmaking and use of archival footage.
Marazzi's highly original films explore events of the recent past and present in Italy through a gendered perspective based on women's biographical experiences. She interrogates the role played by "technologies of memory", problematizing the nature of found footage and archival material. Her work posits home movies as a collective mise-en-scène of memory, where not only personal experience but also social, cultural and aesthetic codes are inscribed.
Marazzi's most critically acclaimed work is her trilogy on female subjectivity, motherhood, and memory: Un'ora sola ti vorrei (For One More Hour With You, 2002), Vogliamo anche le rose (We Want Roses Too, 2007) and Tutto parla di te (All About You, 2012), starring Charlotte Rampling. The first uses home movies shot by her grandfather to explore the life story of her deceased mother. The second investigates the lives of Italian women of the '60s and '70s through engagement in a powerful dialogue with archival footage, underground and private home movies. The third portrays the ambivalence of maternity through intermingling visual languages such as fiction, documentary, photography, stop motion. Among her other work, Marazzi has also recently directed the short film Confini (Borderlands, 2014), using found footage shot in and around the First World War.
 All films will be screened in Italian with English subtitles
 Alina Marazzi's visit is sponsored by the following NYU departments and centers: Casa Italiana Zerilli-Marimò; Center for Media, Culture and History; Department of Cinema Studies; Department of Italian Studies
 Wednesday January 27, 6pm:
Screening of For One More Hour With You followed by Q&A with Alina Marazzi, moderated by Faye Ginsburg (NYU Anthropology). Michelson Theater, Tisch School of the Arts, 721 Broadway, 6th Floor (Room 648).
Thursday January 28, 3:30-5pm:
Workshop with Alina Marazzi on first-person filmmaking, mixed media and the creative use of archival footage. NYU Casa Italiana, 24 West 12th Street, 2nd Floor Library. The workshop is free and open to anyone interested but preregistration is required: please email Anne Wolff-Lawson by Tuesday January 27 at anne.wolfflawson@nyu.edu
Thursday January 28, 6pm:
Screening of Borderlands (short) and We Want Roses Too followed by Q&A with Alina Marazzi, moderated by Valeria Castelli (NYU Italian Studies). NYU Casa Italiana, 24 West 12th Street, Basement Auditorium.
 Films
 For One More Hour With You (Un'ora sola ti vorrei)
Italy, 2002, 55′
Winner Best Documentary 20th Torino Film Festival 2002 and other international awards
"My mother was born in 1938 and died in 1972 when I was seven years old. I don't have many memories of her, but I always knew that all our family's visual memories were locked up in a closet in my grandparents' house. It contained boxes of old film reels, shot by my mother's father between 1926 and the 1980s on an amateur 16mm camera. It was only a few years ago that I had the courage to start looking at these films, with great curiosity and emotion, particularly those marked with the letter "L", the initial of my mother's name, Liseli. In an instant, as if by magic, that mysterious and unknown person projected on the screen in front of me seemed alive. I was catapulted immediately into the past, the period in which a mother who was little known and much forgotten had lived. The film starts with the audio recording of a 45 rpm disc with the actual voice of my mother speaking to me. The rest weaves together my readings from my mother's letters and diaries and the case notes of the treatment centers where she spent long periods. Through these texts it is possible to reconstruct her whole life in its different phases: adolescence, love, children, illness, existential unease" (Alina Marazzi)
"Alina Marazzi explores ways of using cinema, and in particular carefully edited found footage, to attend to sensory presence, to girlhood, to female sexuality, to sensuality and love. Marazzi's work is sensitive to ways in which cinema may conjure another individual as sensate and animate, as affectively and erotically present, as touched, elated and damaged. Yet her work is also finely attuned to protection and to ethical delicacy, forging a responsive sensibility, reminding us of all that we also don't know of each other. Her focus on her mother Liseli Hoepli Marazzi, on her loves, on the moves from girlhood into more charged erotic and affective experience, is part of a broader feminist agenda. Marazzi's work encourages viewers to feel, to attend to sensation, whilst remaining uncertain of what is seen or heard." (Emma Wilson, University of Cambridge)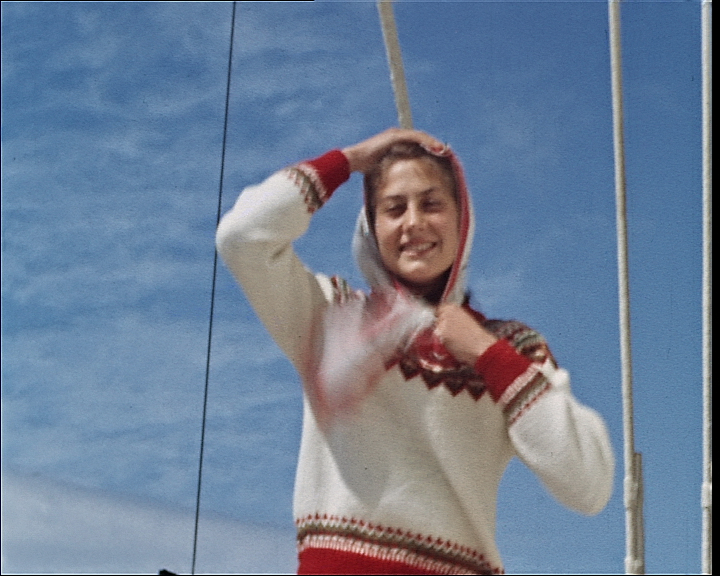 Borderlands (Confini)
Italy, 2014, 11'
Part of the anthology film 9 x 10, presented at Venice Days during the 71st Venice International Film Festival, 2014.
"Lines of hooded men wrapped in worn-out cloaks laboriously climb up a snow-capped slope, pulling heavy gears with large ropes. Around them a snowstorm, compounded by a 'storm' of scratches and the film grain which 100 years ago filmed the expedition of these soldiers carrying cannons and artillery on their shoulders and on muleback all the way to the top of the Adamello mountain, at an altitude of 10,000 feet, to defend an invisible border. From the Luce Archives I decided to choose these and other images of the same period, the 1910s, to investigate the concept of 'border', starting from the real borders and trenches typical of the Great War and then looking beyond these land borders towards an inner and more spiritual dimension of being." (Alina Marazzi)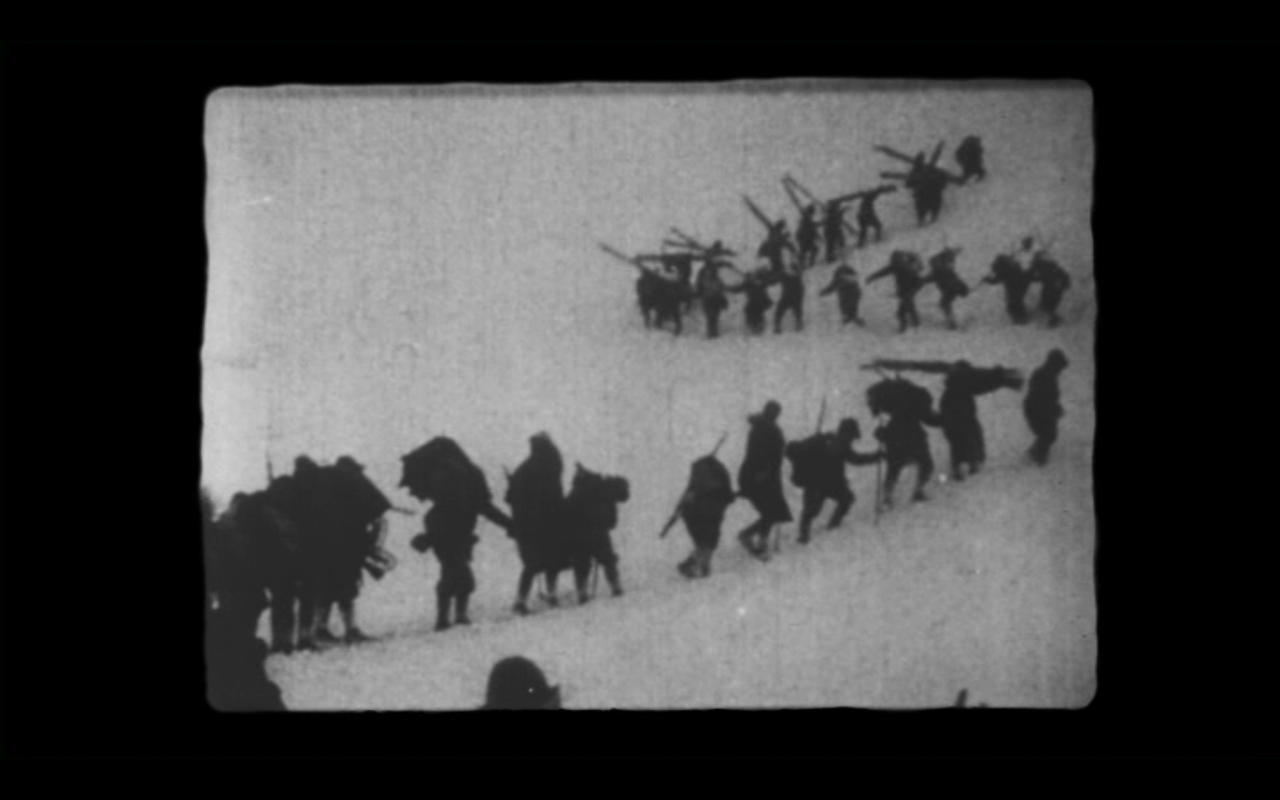 We Want Roses Too (Vogliamo anche le rose)
Italy, 2007, 85'
We Want Roses Too aims to portray the deep change brought on by the sexual revolution and the feminist movement in Italy during the 1960s and 1970s. The film looks again at recent events from a female point of view, through the first-hand accounts provided by the diaries of three women. Rather than focusing on the alleged objectivity of facts, the film gives space to a chorus of voices that narrate those events in the first person, visually supported by archival footage of the period, drawn from the most varied sources: institutional, public, militant and private. Anita, Teresa and Valentina come from different Italian regions and different social backgrounds but share the same feelings: they no longer feel part of a society based on the patriarchal family, on the power of "husbands" and on the supremacy of males, which requires them to be efficient mothers, obedient wives and virtuous daughters.
"I wanted to revisit women's history from the mid 1960s to the end of the 1970s in order to link it, starting from the 'Italian case', with our global, conflictual and contradictory present. My intention was to prompt reflection about issues that have still not been fully resolved today or have come right back into the midst of current debates. What has become of those women today? What awareness of themselves do they have, what goals do they still want to reach, what are their unrealized desires? How do they live their personal relations, love, motherhood? In 1912 the women textile workers of Lawrence, Massachusetts went on strike with the slogan "We want bread, and roses too." The demand for bread has been won, but women have also struggled for a world that makes room for the poetry of roses, and today that battle is as current as ever." (Alina Marazzi)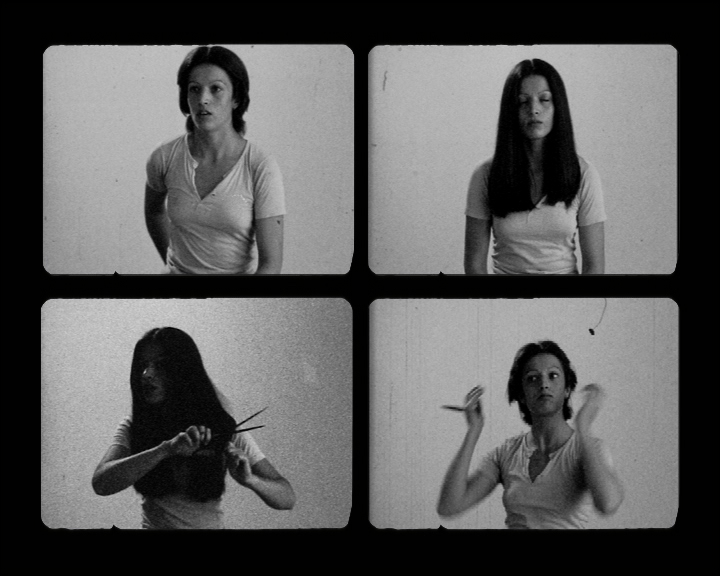 For more information, please visit: http://www.casaitaliananyu.org/content/events-0